26 May 2023
Dear Families,
The curriculum themes of 'Habitats' and 'Living Things' has engaged pupils in exciting learning across Lower and Upper School. We are looking forward to an incredible final half term with the weather and increased community learning opportunities locally for the end the academic year. The end of half term newsletter shares key dates for the end of year and updates on our leadership team.
12th June to 14th June 2023: Family Learning Week for families to join a lesson. The date/time for your child's class was in the home-school communication book this week,
30th June 2023: Families will receive the letter confirming September 2023 class and teacher for your child. You will also receive the date and time of your child's end of term progress meeting in this letter.
3rd July 2023: New pupils joining our school community in September will enjoy their transition visit with their parents/carers.
6th July 2023: Our Annual International Day will be on 6th July 2023. Information on this year's theme, the programme for pupil activities across the day, and opportunities for families to join will be shared after half term.
10th July to 14th July 2023: Summer term progress meetings take place this week with class teachers. Your child's progress meeting dates and time will be confirmed on 30th June 2023.
18th July 2023: Graduation Ceremony with the families of our graduating class.
21st July 2023: Last day of the academic year
Congratulations to Lucy: Our Assistant Principal Lucy Hall has been at Swiss Cottage School for 19 years. Lucy has led our multi-disciplinary provision, family engagement, and safeguarding across the years. Lucy is progressing to another special school to support their expansion plans. Lucy was part-time this year to support transition, and will begin her new role in September. We will confirm a date in July for families to celebrate Lucy.
Leadership Team: Our leadership team structure has 2 Vice Principals and 5 Assistant Principals. Thank you for working with our smaller team this year. We are pleased to confirm that recruitment for our senior leadership team is complete in preparation for the new academic year.
Assistant Principal Pastoral: Anthony Doherty (currently leads the Positive Behaviour Support PBS Provision)
Assistant Principal Health/Therapies: Olivia Carter (currently leads the EYFS in Lower School)

Vice Principal: We completed national recruitment and thrilled to share that our new Vice Principal is Andria Zafirakou. Andria is a highly experienced school leader who is currently the Deputy Headteacher of a two site secondary school with an enhanced SEN provision. Andria has a wealth of experience with inclusion and was the international 2018 Global Teacher Prize winner. We will organise coffee mornings in June for families to meet Andria.
Wishing all of our families a safe and enjoyable half term. We look forward to welcoming everyone back to school on Monday, 5th June 2023!
Yours Sincerely,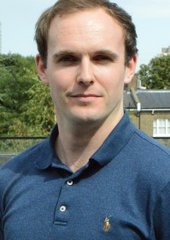 Matthew Granados
Assistant Principal (Lower School)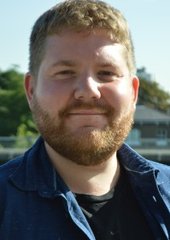 Matthew Maguire
Assistant Principal (Upper School)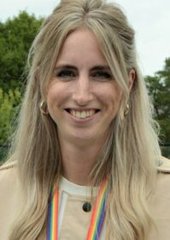 Roseanna Gooder
Assistant Principal (Sixth Form)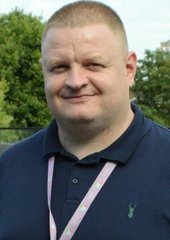 Anthony Doherty
Assistant Principal (Behaviour & Safeguarding)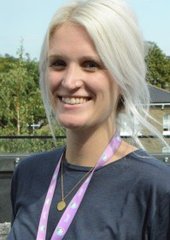 Olivia Carter
Assistant Principal (Health & Therapies)
Click here to download a printable version of this letter.
Please ensure you have written to the school to update us if your child will be absent due to holiday or travel plans. We need to authorise this absence request in line with Local Authority process.
Term Dates:
Summer Term 2023

Monday 17th April to Friday 21st July 2023
Monday 1st May 2023: May Day Bank Holiday - no school for pupils
Monday 8th May 2023: The King's Coronation - Additional Bank Holiday
Half-term: Monday 29th May to Friday 2nd June 2023
Monday 26th June 2023: Staff training day - no school for pupils
Friday 21st July 2023: Last day for pupils







Autumn Term 2023

Monday 4th September to Thursday 21st December 2023
Monday 4th September: Staff training day - no school for pupils
Tuesday 5th September: Staff training day - no school for pupils
Wednesday 6th September: First day for pupils
Monday 16th October: Staff training day - no school for pupils
Half-term: Monday 23rd October to Friday 27th October 2023
Winter Holiday: Friday 22nd December 2023 to Friday 5th January 2024

Spring Term 2024

Monday 8th January to Thursday 28th March 2024
Monday 8th January: Staff training day - no school for pupils
Half-term: Monday 12th February to Friday 16th February 2024
Spring Holiday: Friday 29th March to Friday 12th April 2024 (Easter weekend 29th March – 1st April)

Summer Term 2024

Monday 15th April to Wednesday 24th July 2024
Friday 28th June: Staff training day - no school for pupils
Half-term: Monday 27th May to Friday 31st May 2024
Wednesday 24th July 2024: Last day for pupils